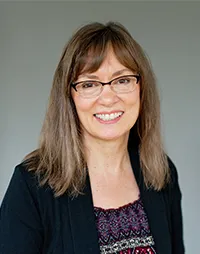 We are fortunate to have Charise Rogosky, licensed massage therapist with a Craniosacral Therapy (CST) certification, as part of our team. Charise has been improving the lives of our patients and her private practice clients in the Southeastern Pennsylvania area for nearly two decades. Aside of being a multi-level CST instructor with the Craniosacral Therapy Alliance based in Strafford, New Hampshire, Charise also has 25 years of experience in dental technology. This makes her uniquely qualified to treat TMJ disorders involving the maxillo-palatine complex and dysfunctions of the masticatory system.
CRANIOSACRAL THERAPY
CST is a manual therapy technique consisting of light touch, listening, and good intentions; to engage the tissues, evaluate, and encourage the body to change and heal itself. The gentleness of this work contrasts the profoundly positive effect it can have on a broad spectrum of health conditions. The craniosacral system consists of the cerebrospinal fluid (CSF), the skull bones (cranium), the tailbone (sacrum), the structures involved in producing and circulating cerebrospinal fluid, and the membranes that contain the brain and spinal cord (central nervous system). Examples of more commonly recognized systems in the body, are the circulatory system and the respiratory system. These bodily systems have inherent rhythms. The circulatory system has the heartbeat. The respiratory system has the breath cycle. The craniosacral system also has a rhythm. This rhythm is created by the manufacture and subsequent filling and draining of the cerebrospinal fluid within its membranous confines.
INTEGRATIVE MASSAGE THERAPY(IMT)
Muscle pain, involving musculoskeletal dysfunction is the one of the most common causes of disability in the industrialized world today. Conventional treatment involving pharmaceuticals or surgery may only provide marginal improvement. Effective treatment for muscle pain requires an understanding of normal musculoskeletal structure and function, including the body's innate ability to repair and self-regulate. A skilled and knowledgeable massage therapist, like Charise Rogosky, can serve as a facilitator of effective treatment exclusively, or as part of a healthcare team. Massage therapy as Physical Medicine Modality enhances immune function, increases circulation, reduces stress-related biochemicals in the bloodstream, encourages homeostasis, enhances mood, supports the lymphatics, and more. CST and IMT, with their intention of promoting optimum function as opposed to simply reducing symptoms, dovetail beautifully with the Center for TMJ and Sleep Disorders' philosophy of a conservative, non-surgical approach to pain management with an emphasis on multidisciplinary care.